10 reasons to eat at 34 South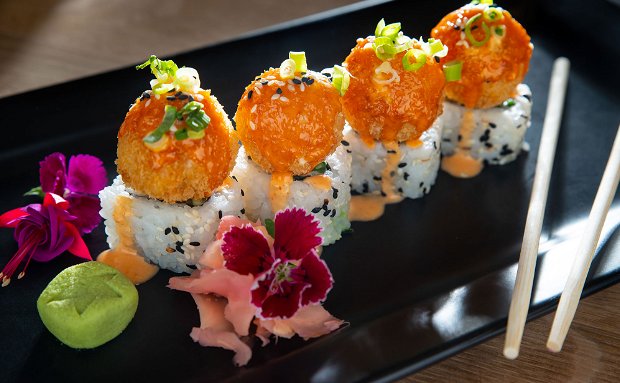 In no particular order – ten of the most attractive attractions for diners at 34 South

1 Breakfast – Juice bar & Deluxe coffee
Hearty and healthy! From Banting to traditional, we have the breakfast you need to start your day. Accompanied by Deluxe Coffee of course.
2 Oysters – as fresh as they come
34 South – the home of the Knysna Oyster – is renowned for our fresh, fabulous oysters. From naturally wild Knysna Oysters collected along our coast, to plump cultivated oysters brought in from other parts of the country. Au naturel, with a squeeze of lemon, dressed up, hot or cold – 34 South has the oysters your palette needs.
3 Seafood specialities
Seafood is where 34 South really shines. From mussels grown on rafts in the cold waters of Saldanha Bay to our local chokka – considered the best calamari in the world – and from our ever-popular seafood espetadas to our grilled fish and chips: our responsibly-harvested seafood is a must when you're in Knysna.
4 Mediterranean deli and mezze
Mezze from the Med, and homemade delicacies from around the world – served with our famous rosemary and rock salt baguettes.
5 Sushi – Poke – Dim Sum
Various traditional and modern styles of sushi inspired by the cuisines of Japan and China.
6 Delicious lunches
Salads, patats, pastas, pizzas, burgers, fresh fish and seafood, and Mexican goodies for those who live it spicy!
7 Banting and vegetarian 
High fat, low carb, packed with flavour – the healthy choice made famous by South African sports medico, Tim Noakes. And we've a large selection of vegetarian dishes, too.
8 Pastries – cakes – desserts
Something sweet at the end of your meal (or to serve for tea) – available to eat in or take-away.
9 Abalone, abalone, abalone!
Traditional minced abalone soup, Asian-inspired steamed whole abalone – you don't come across these dishes every day. 
10 …And for the carnivores among us 
Prime cuts of beef, locally-sourced ostrich fillets, mouth-watering Kassler chops – you won't leave hungry!