Lunch & supper menu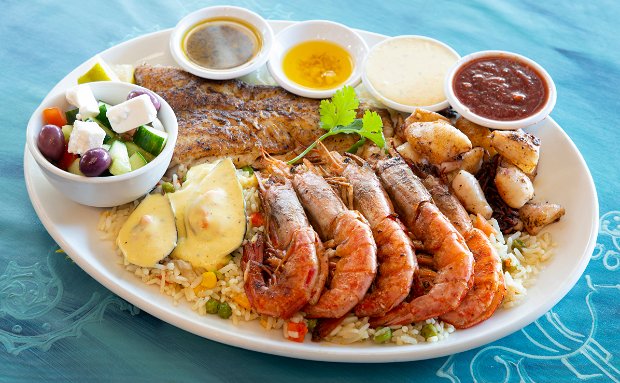 Our delicious and adventurous menu is a delight of international dishes designed for almost every palette
Download our complete menu here
Our lunch and supper menu includes a wide variety of oysters, sushi, fish grills, pizzas, pastas, Mexican and Asian specialities, and much, much more...
Our selection of signature dishes at 34 South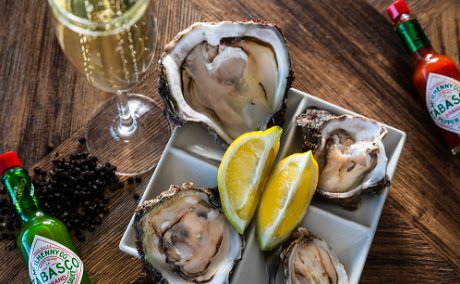 34 South Oyster Experience
1 large coastal oyster, 1 medium coastal, 1 cocktail coastal, 1 medium cultivated oyster - R99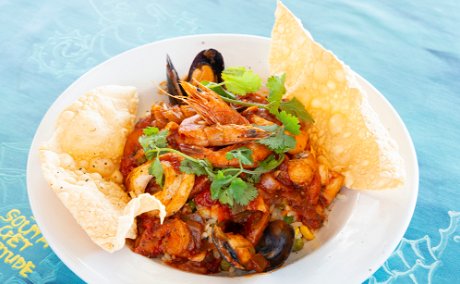 Seafood gumbo
A mild seafood and chorizo curry served with Basmati rice, fresh coriander, and popadoms - R140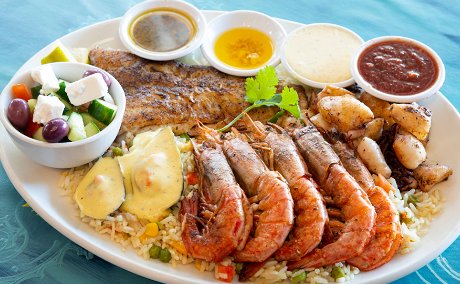 Seafood platter for 1
Line-caught hake, a starter portion of calamari tubes, 5 grilled queen prawns, 4 whole-shell mussels in our delicious creamy sauce - R395
Prawn espatada
Skewered prawns, roasted peppers and onion, lightly grilled then drizzled with garlic butter. Served with savoury rice and chunky tomato and cucumber salad - R220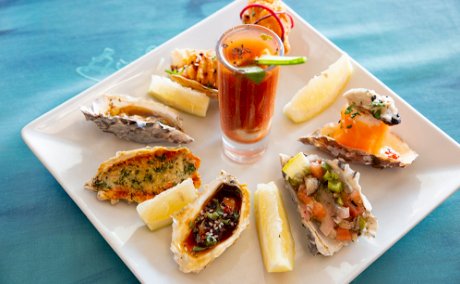 Oysters 7 ways
We have numerous ways of introducing you to prawns at 34 South. Please ask your server for ideas and advice - or visit Oysters @ 34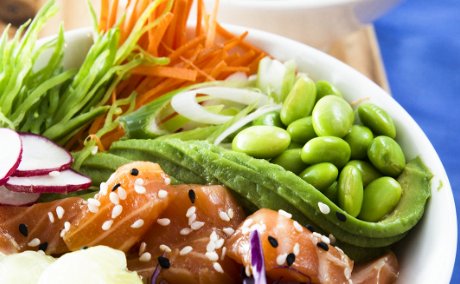 Poke bowls
Served marinated in umami packed sauces with sesame seeds, tossed over rice and topped with fresh vegetables - edemame beans, baby radish, carrot, cucumber, spring onion mange tout, avocado, and red cabbage
Tofu poke (V) - R120
Tuna poke - R130

Tempura prawn poke - R140

Salmon poke - R130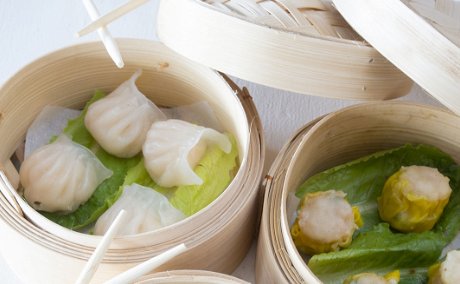 Dim Sum
Steamed dumplings filled with a range of ingredients, and served in bite-sized portions in steamer baskets.
Black pepper chicken shumai (4 pieces) - R85
Prawn har gow (4 pcs) - R95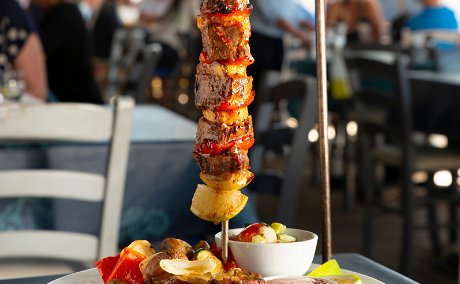 Beef espetada
300g beef fillet skewered with green pepper and red onion - R310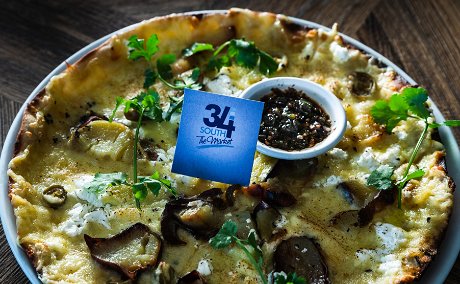 Vegetarian pizza
Italian tomato, mozzarella, medley of char-grilled veg, basil pesto, and feta - R125
More items...
Our full lunch and supper menu includes:
Oysters
Sushi
Mezze of the world (vegetarian, seafood, antipasto, Greek)
Tramezzinis
Salads
Soups
Starters
Rustic pizzas
Pastas
Mexican specialities (nachos, enchiladas, tacos, chimichanga)
Burgers & chips
Fresh fish & seafood
Grills (meat & poultry)
Asian specialities (poke, dim sum, dumplings)
Abalone

Desserts

And more