Platters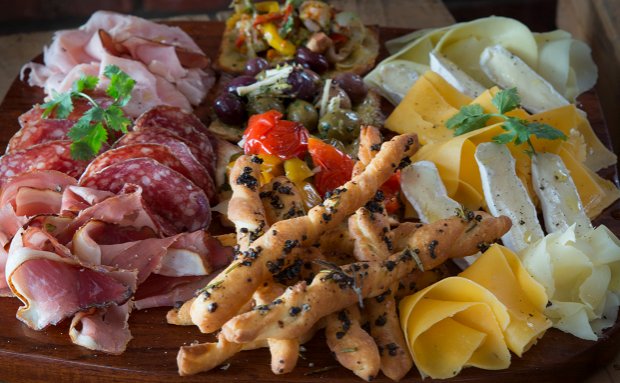 34 South makes catering for any occasion easy with our variety of delicious platters.
Preparing for a party? Celebrating a birthday or a wedding? Entertaining a few guests at the office? Whatever the occasion, a selection of our platters will solve your catering requirements.
We assemble our platters from only the finest, freshest ingredients;
Each platter serves 6-8 people;
Please place your orders at least 24 hours in advance;
Contact us for orders and enquiries.
A selection of some of our favourite platters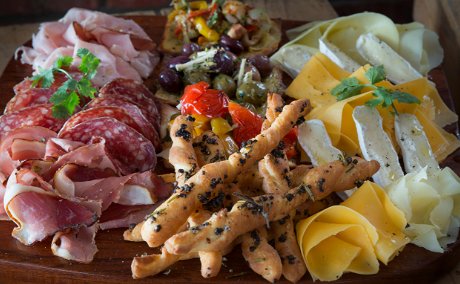 Antipasto
A selection of the finest meats and cheeses accompanied by pickled mushrooms, sun-dried tomatoes, and marinated olives - R450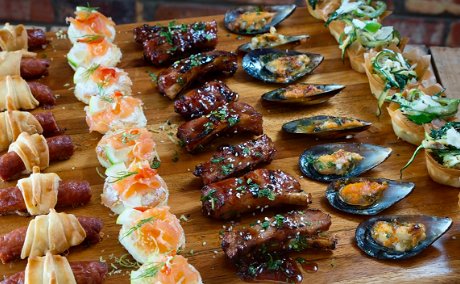 Spicy bites
Green veg parcels, grilled garlic & Parmesan mussels, Asian pork ribs, cream cheese & salmon oopsies, smoked cheese sausage - R495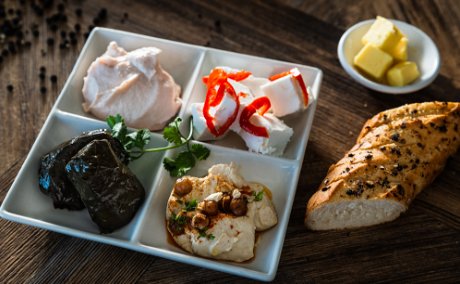 Vegetarian platter
A fresh and crunchy selection of crudite vegetables, humus, tzatziki, dolmades, peppadews, and a cream cheese dip of herbs & lemon zest - R395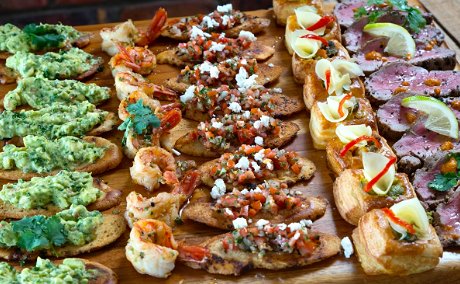 European platter
Zesty avo bruschetta, Asian prawns, Italian salsa bruschetta, vol au vent roast veg, and rare roast beef fillet medallions - R595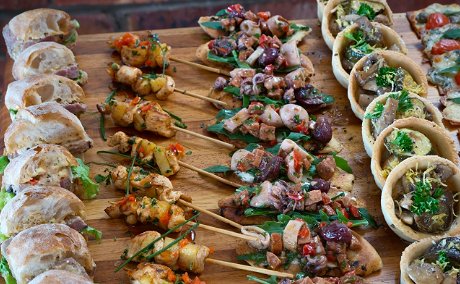 Mediterranean platter
Ciabatta prego steak rolls, chicken kebabs, calamari & chorizo bruschetta, marinated veggie baskets, and Mediterranean focaccia - R450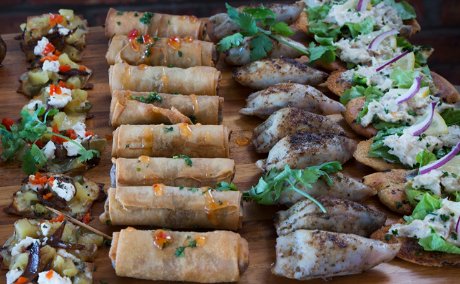 Tapas platter
Moroccan pork kebabs, sweet potato focaccia, bobotie spring rolls, chorizo stuffed calamari, smoked snoek paté bruschetta - R495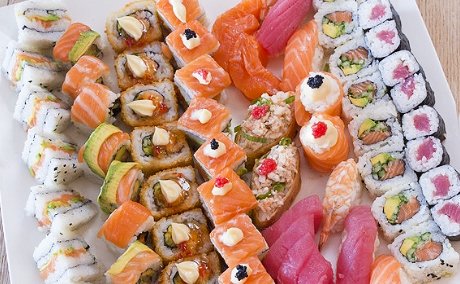 Deluxe sushi platter
67 pieces (from our sushi menu): sashimi, nigiri, inari, roses, fashion sandwiches, rainbow rolls, California rolls - R1,150