10 reasons to shop at 34 South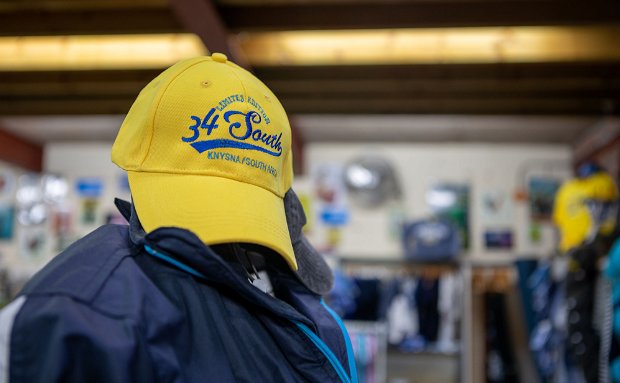 In no particular order – ten of the most attractive attractions for shoppers at 34 South
1 Platters for all occasions
Made to order. Take all the stress out of entertaining with breakfast, spicy bites, Mediterranean, European, or vegetarian platters. And we even deliver!. Use our contact form to order online.
2 Oyster bar and deli 
34 South – the home of the Knysna Oyster – offers coastal oysters and cultivated oysters, freshed, dressed, or cooked. Add our wonderful mezze from around the world (which can even be taken home!) and you have a win-win situation.
3 Sushi 
From sashimi, and tempura rolls, to edemame, fashion sandwiches, deluxe platters. Eat them here, or take them home!
4 Restaurant
Not exactly a restaurant, not exactly a bar… definitely not a deli. Well, not exactly a deli. It's an eating place. A drinking place. To enjoy yourself… See you there!
5 Fresh fish 
Not always available, but when it is - it's brought in through the Knysna Heads, and it's exactly what you'd need for an extravagant seafood braai at home. Please check with our team.
6 Artisan bakery
Our baker, Xolani, bakes – no, creates – fresh bread daily, using pure, stone-ground flour from Eureka Mills. 
7 Extensive wine collection
Selected by Peter Bishop, Charles van Tonder, and Keith Davis for you to indulge. Also: top choices are available by the glass for all to enjoy. 
8 Gorgeous gifts
34 South literally has something for everyone. Exclusive hand-picked gifts and toys, and an immensity of imported sweets. 
9 Home foods – fine foods and groceries
Prepared meals to take home, the finest groceries, and a wide selection of condiments and spices sourced locally and internationally – which is how we bring the authentic to your dish. 
10 Apparel and memorabilia
Branded 34 South, Knysna, South Africa clothing and accessories. Especially designed to be worn proudly and comfortably.