Fine & rare wines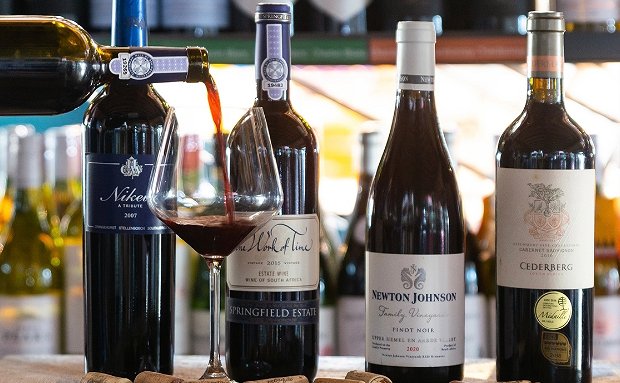 34 South always stocks an extraordinary selection of fine and rare wines
Rare and fine wines - our favourites
These fine wines are the best that we've tasted and that are currently available. Sublime, elegant, structured, and above all – wines with attitude. Conventional wine tastings use a very complicated 100-point system. At our Latitude, Keith, PB and Charles focus on taste only - after all, that's the bottom line. Winners all scored 8 or more out of 10 – and are truly great examples of the winemaker's art. We loved them, and hope you will too.
Browse our wine shop or our wine list for some of the finest and rarest wines imaginable - and read PeeBee's Wine Notes for personalised observations about some of our finest and rarest.
Fine and rare wine tasting
Our tasting selection
Indulge in a tasting of four fine and rare wines - Cabernet Sauvignon, Bordeaux Blend, Syrah, and Pinot Noir - to entice and enhance your gastronomic experience and understand exactly why these are indeed Fine and Rare, and why they belong in your collection.