PeeBee's wine notes September 2022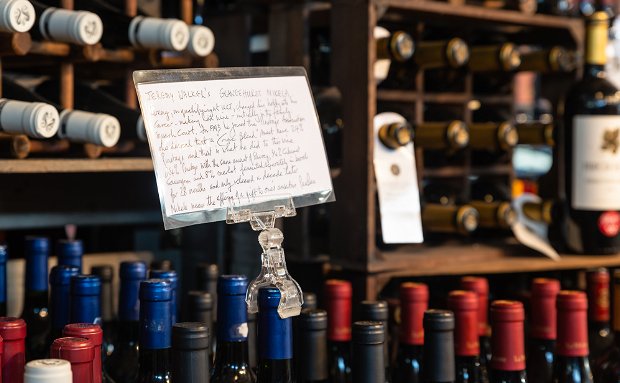 Another of our winemaster's insightful looks at some of the more unusual wines in 34 South's collection
Grangehurst Pinotage 2008
Jeremy Walker made his first wines in the family squash court in Stellenbosch after graduating from UCT. This led to a full-time involvement, and in 1993, Jeremy became a founder of the Pinotage Association. A modest and focussed guy, he is a member of the Cape Winemakers' Guild, and has learnt to appreciate releasing a wine after it has served 2 years in oak and at least 3 years in the bottle - akin to what is done in Spain's famed Rioja region.
A true reflection of Stellenbosch and of tradition. 
Jeremy Walker's Grangehurst Nikela
Jeremy, on qualifying from UCT, changed his hobby into his career - making red wine, initially in the family's squash court.  In 1993 he joined the Pinotage Association, which decreed that a 'Cape Blend' must have 24% Pinotage – and this is what he did to this wine. 24% pinotage with the same amount of Shiraz, 34% Cabernet Sauvignon, and 8% Merlot, fermented separately in barrels for 28 months, and only released a decade later. 
'Nikela' means the offering of a gift to one's ancestors.
Cederberg 5 Generations Cabernet Sauvignon 2016
David Niewoudt, 5th generation on his farm in the high-lying, cool Cederberg Mountains, is proud of the 'Stellenbosch Taken to the Hills' farm producing 50% red, 50% white of the traditional cultivars since 1973. Only 3,000 bottles of this particular wine are produced – mostly for the Winemakers' Guild. Blackcurrant, cassis, cherry, tobacco - a symphony of tastes. The wine will mature for many a year. Great to experience ripe tannins, rich fruit, tightness. 18 months in new French oak. In great demand in foreign lands.