PeeBee's wine notes July 2022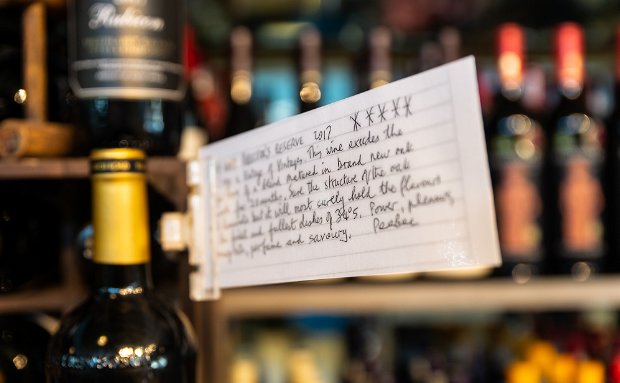 Peter Bishop – PeeBee to us here at 34 South – on the wines he tested for us this month. Visit our wine shop for more of PeeBee's pithy, entertaining, and always informative wine notes.

Chamonix Chardonnay 2017 Reserve
The 24 months in new oak is a factor in the profile of this wine from vines planted at altitude in cool Franschhoek. The strong citrus – more grapefruit – coupled with the vanilla of the oak produces a strong wine that will handle oven red meat dishes, or pasta or risotto.
Church Swartland Chenin Blanc 2021
Grapes were sourced in the Swartland from old vines of limited yield at a good degree of ripeness that shows in the more deciduous notes – if served more at 14 degrees (not too cold!). Will do justice to shelled seafoods or a cheese dish or platter. An harmonious ending. The wine lingers. 
The High Road Director's Reserve 2017 *****
Cabernet Sauvignon, Merlot, Cabernet Franc, Malbec, Petit Verdot.
2017 was a vintage of vintages. This wine exceeds the P for Power of a blend matured in brand new oak barrels for 20 months. Sure, the structure of the oak will dominate, but it will most surely hold the flavours of the finest and fullest dishes of 34 South. Power, pleasure, perfume, and savoury.
WO Stellenbosch Great Heart 2020 Cabernet Sauvignon
In Stellenbosch, 'Cabernet is King.' The various clones of Cabernet give different features – grip, openness, fruit. This is more of an open feel. Some winemakers develop this 'openness' (accessibility) to provide a young wine that can be had with meat dishes at a tender age.
Meerlust Rubicon 2017
A fine vintage with physiological ripening of fruit and tannins, yielding – in this case – an open wine, easy to enjoy in its youth with a beef-based dish. Because of the False Bay fog, Meerlust's grapes are well protected from the searing summer temperatures – hence the softer accessibility. 
Longridge Clos de Ciel 2017 Single Vineyard Chardonnay *****
Gracefulness and charm – delicate with minerality emerging. Clean, crisp, and drying on the palette. A wine for oysters. Shows restraint rather than overplay, and this is its salient feature. From 9 clones, in decomposed granite soils.